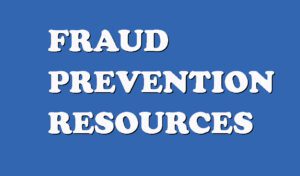 Service Canada & 1 800 Canada Employee Scams
You should be vigilant when any person claiming to be a Service Canada or 1 800 O-Canada employee contacts you in a way that you are usually not contacted by the federal government. These emails, text messages, letters and calls (including recorded messages) may be fraudulent.
This could include:
requests for personal information by telephone, email or text:

Social Insurance Number
Credit card number
Bank account number
Passport number by telephone, email or text

notifications that attempt to complete a financial transaction, such as messages requesting to click on hyperlinks to:

deposit benefits
pay taxes
Please Note:
1 800 O-Canada is a general information service and does not usually make unsolicited attempts to contact Canadians.
Service Canada and 1 800 O-Canada only send information you have requested and only send notifications through services to which you have signed up.
Confirm if Service Canada contacted you by mail
Service Canada usually sends mail in beige envelopes. However, temporarily, we may send you mail in white envelopes. 

New

All envelopes containing official documents from Service Canada will feature the official Canada wordmark.
If you are concerned about the legitimacy of any Service Canada mail, you can contact:
the program or services that tried to reach you
1 800 O-Canada (1-800-622-6232)
TTY: 1-800-926-9105
Confirm if Service Canada contacted you by phone calls, texts and emails
If someone who claims to be a Service Canada employee has reached out to you, contact 1 800 O-Canada (1-800-622-6232). An agent will refer you to the program or service that tried to reach you so that you can get more information.
If the person who contacted you claimed to be an investigator, the agent will verify whether their name is on the list of Service Canada investigators.
As required, the agent will refer you directly to the program or service that tried to reach you so that you can obtain more information.
How to protect yourself from identity theft
Caller ID is a useful feature, but criminals can alter the information it displays. Never use only the displayed information to confirm the identity of the caller, whether it be an individual, a company or a government entity
Be suspicious if an individual ever asks you to pay taxes or other fees via an email, a call or text message
Keep your access codes, user ID, passwords and PINs secret
Keep your address current with all government departments and agencies
Before supporting any charity, find out if the charity is registered. You should also obtain information on the way it does business
Be careful before you click on links in any email you receive. Some criminals may be using a technique known as phishing to steal your personal information when you click on the link
Protect your Social Insurance Number. Do not use it as a piece of ID. Never reveal it to anyone unless you are certain the person asking for it is legally entitled to that information
Pay attention to your billing cycle and ask about any missing account statements or suspicious transactions
Shred unwanted documents or store them in a secure place. Make sure that documents with your name and SIN are secure
Immediately report lost or stolen credit or debit cards
Carry only the ID you need
Do not write down any passwords or carry them with you
Ask a trusted neighbour to pick up your mail when you are away or ask the post office to place a hold on delivery
Report a scam or a fraud
If you suspect you may be the victim of fraud, contact your local police service.
You can also ask for help from the Canadian Anti-Fraud Centre

online or by calling 1‑888-495-8501.

Report the theft of your Social Insurance Number

 (SIN) by contacting Service Canada at 1-866-274-6627.