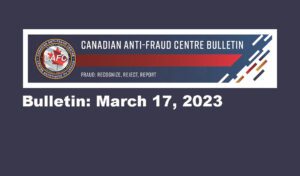 Bulletin: Text Messages Targeting Youth
All Grandparents, parents, and anyone with a youth in their life, please take note of this alert. Although this has been reported in British Columbia, similar scams are happening across Canada.
The CAFC has received a report of a potential new extortion scam targeting youth. In this scam,
the suspect sends a text message claiming to be from The Fraser Health Child Abuse and Neglect – Maple Ridge Services.
The suspect says they've received multiple reports of child abuse and need to talk to the parent involved.
They threaten that if the youth doesn't share the number, they'll come to their house and take their family to the police.
EXAMPLE TEXT – This is a sample of a text that is being sent to youth. This is a Scam.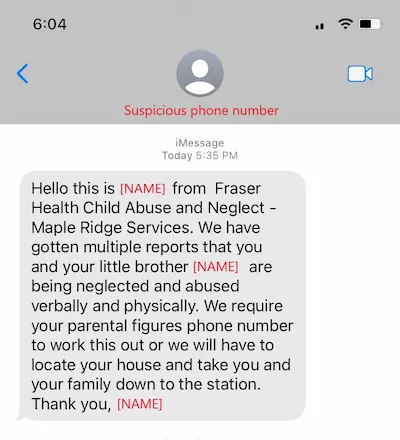 REPORT TO THE POLICE
This is a scam! If your child gets this message, contact your local police and report it to the Canadian Anti Fraud Centre